May is Mental Health Awareness Month. We focus on this topic in May to reset and reconnect before school is out and summer begins. Research shows that June and July are the months risky behaviors are most seen. Early intervention is key.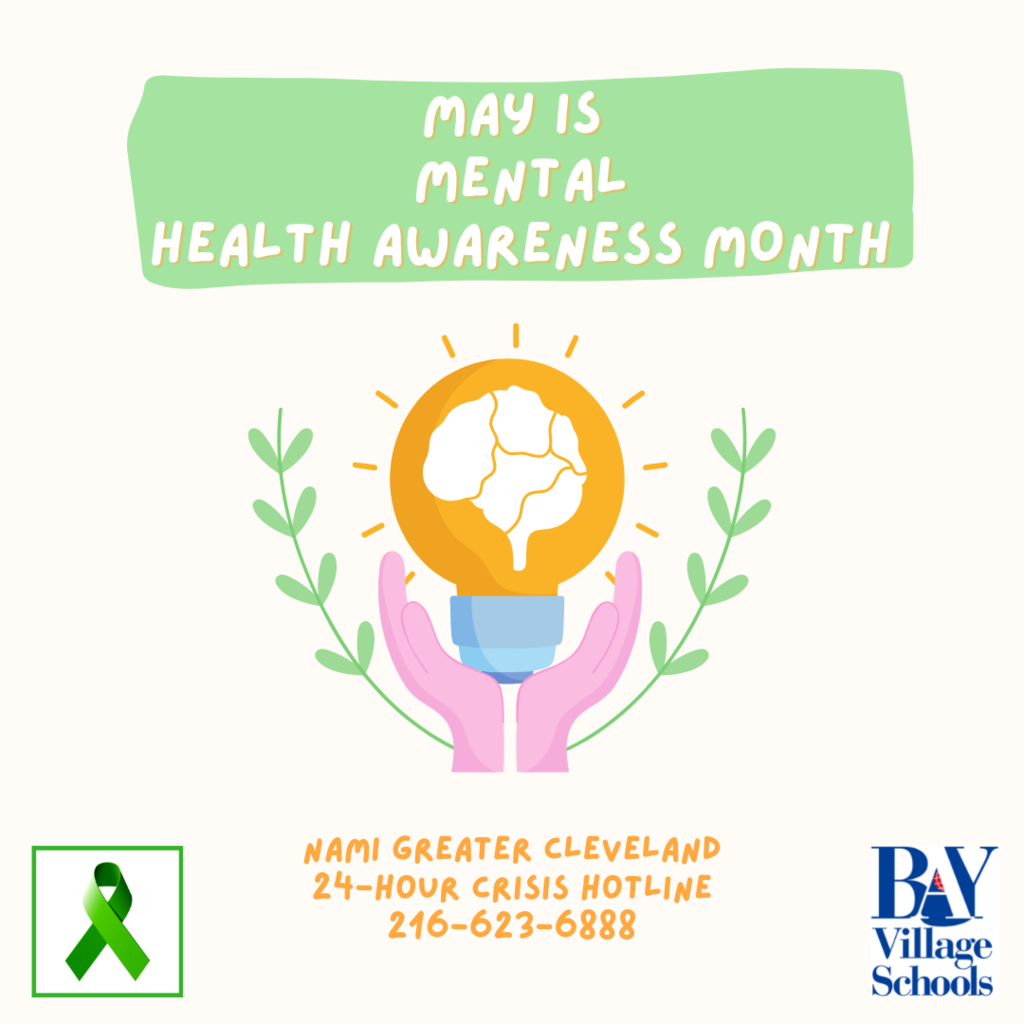 Thanks to all who supported the Walk for Water event last Sunday. 300+ walkers (and lots of pups) walked 3.75 miles to raise $ for fresh, clean water in Africa. The team exceeded its goal of $18,000, raising $25,500+! This $ will supply not 1, but 2 communities with water wells!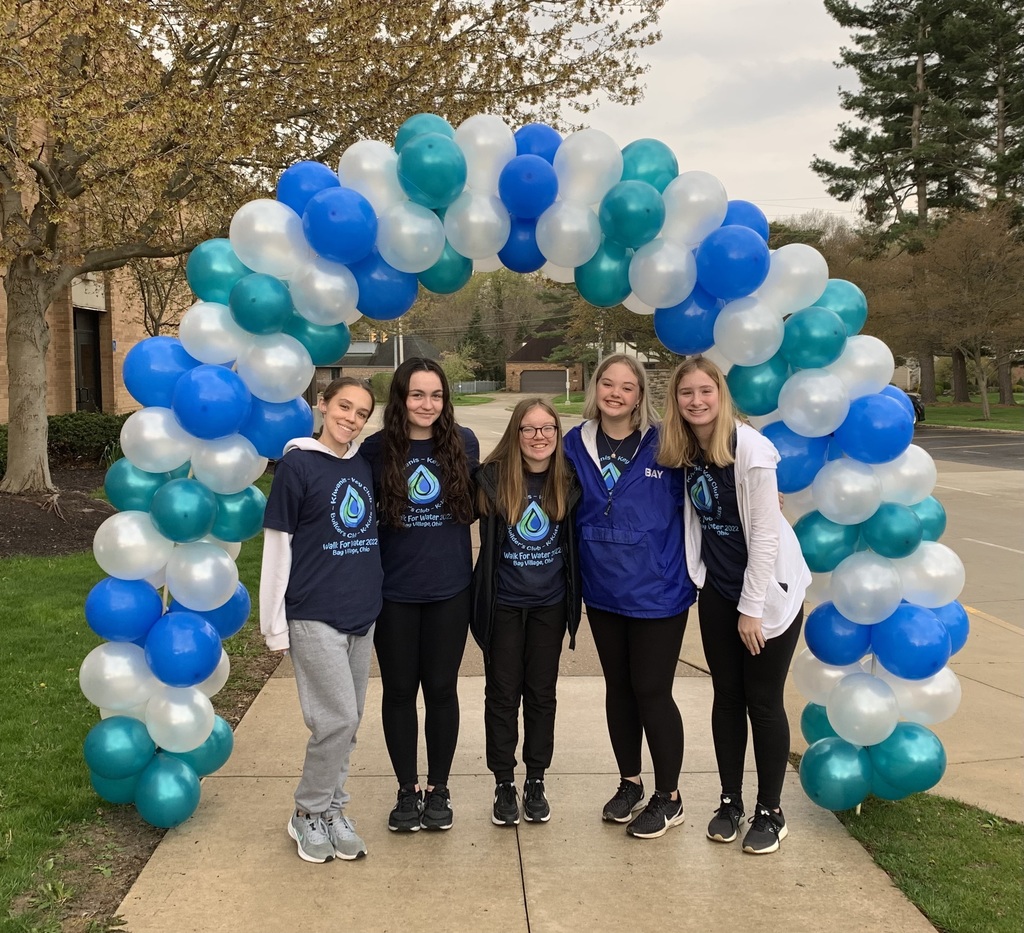 "Marilyn Mach was my English and Public Speaking teacher. I'll never forget the confidence she gave me as I competed in the Rotary Speech Contest. She and her husband attended my wedding and I still have her gift." Jan Kekic Hyne '60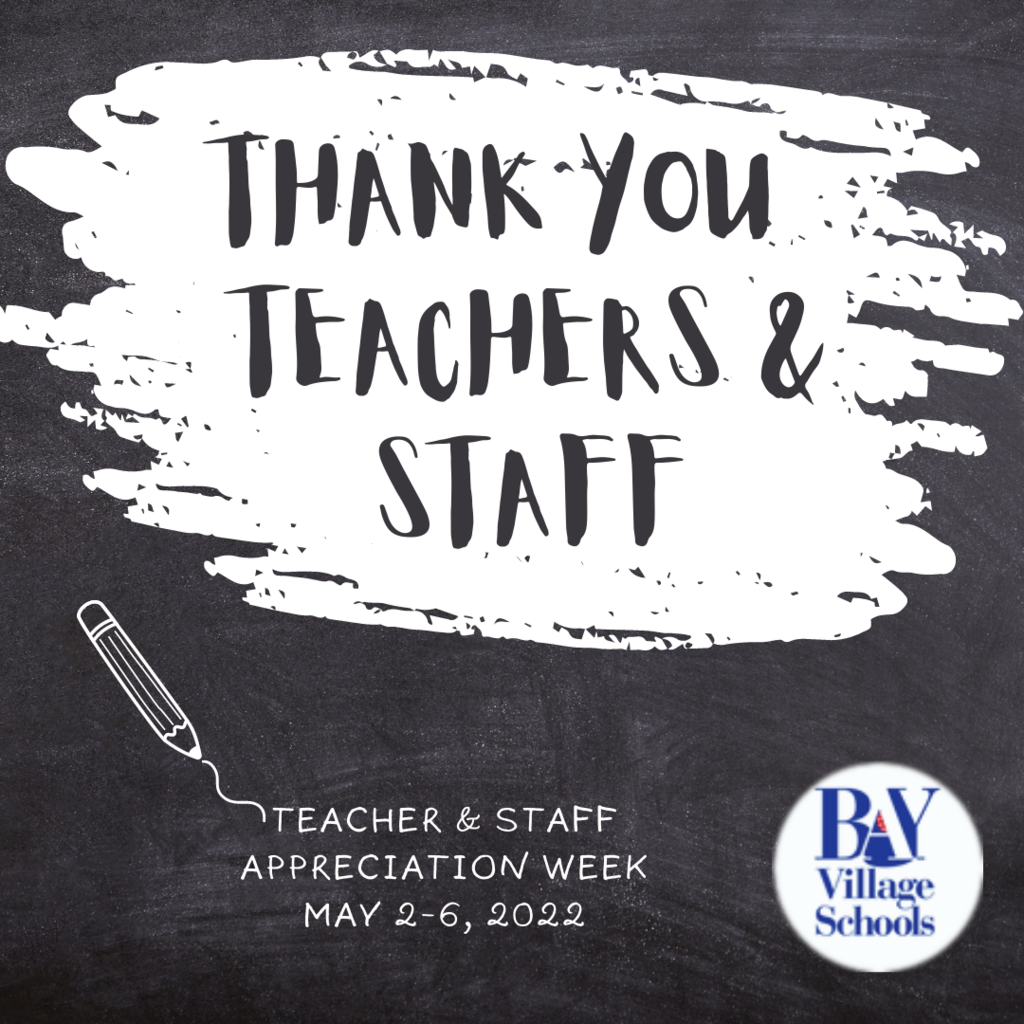 The Bay Middle School Art Show returns tomorrow, Wednesday, May 4 from 6-8 p.m. at Bay Middle School. Enjoy the art show, grab dinner/dessert (Swenson's & Kona Ice) and hear music from the Chamber Choir. All are welcome!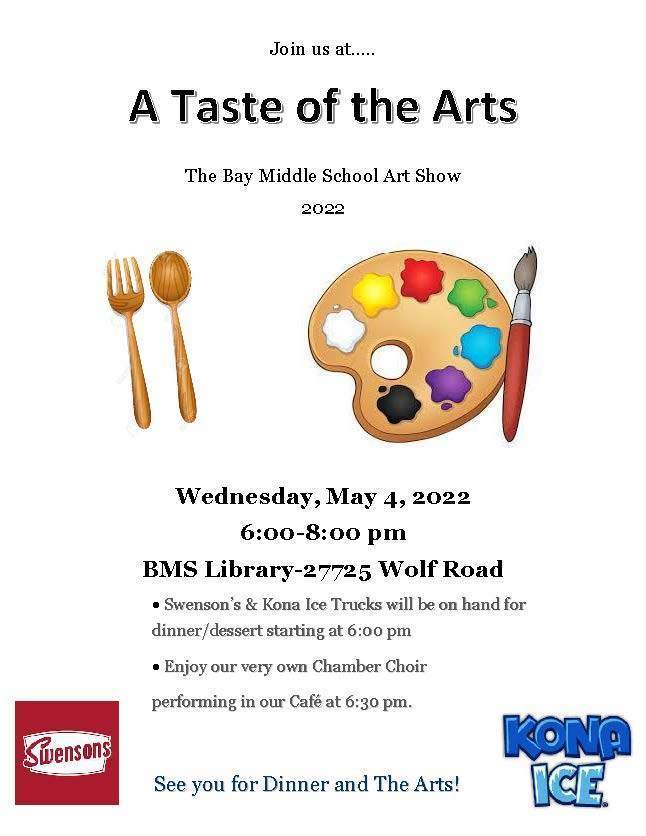 You're Invited! Celebrate Bay High School's Centennial and Arbor Day by attending a Tree Planting Dedication Ceremony at BHS on Wed., May 11 at 4:30 p.m. See flyer for more information.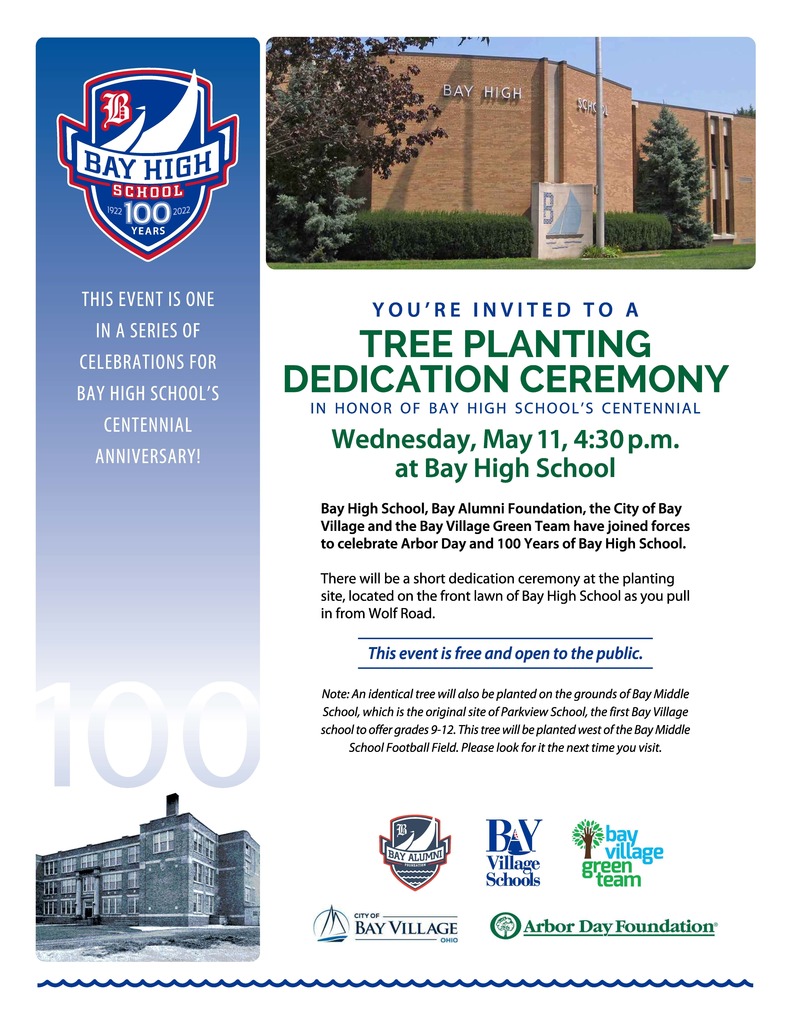 "My son has Mrs. Guinter at BMS. He comes home and tells me about social studies! He tells me about the projects they do and the things they learn in class. That is amazing because he is one of those who grunts hello to me as he flies by!"

"Every time I type something or drive through bad weather, I think of Mr. Hale. He taught me to type and to drive, which both were challenging. I was able to parallel park my mom's '67 Plymouth Fury without power steering to pass my driving test." David Wallace '75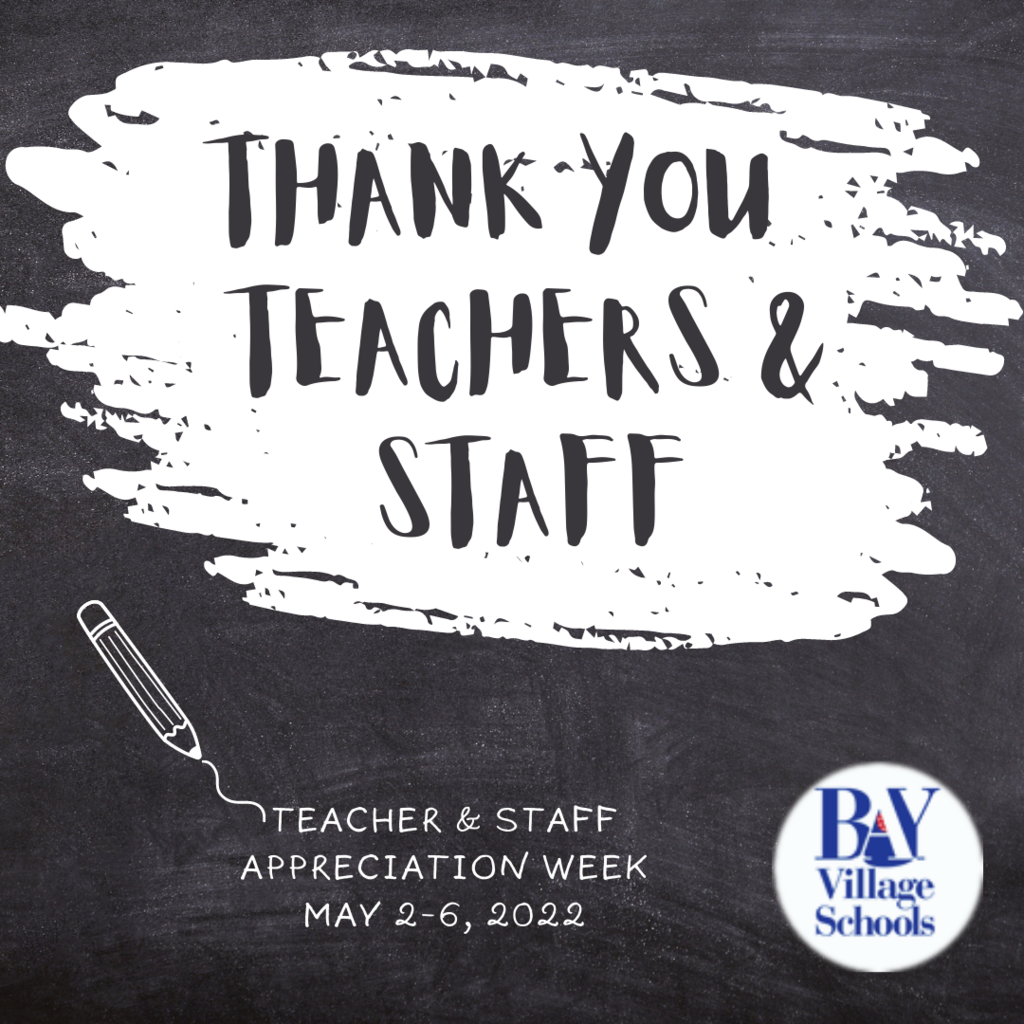 "When my daughter was struggling in her AP U.S. History class, Ms. McCrone worked with her, encouraged her, communicated with me and gave her extra items she could use for her big AP test at the end of the year. Ms. McCrone goes above and beyond for kids!"

"Because of all of you, my 2019 grad is thriving at college, and has made lifelong friends!" #LearnLaunchLead #TeacherAppreciationWeek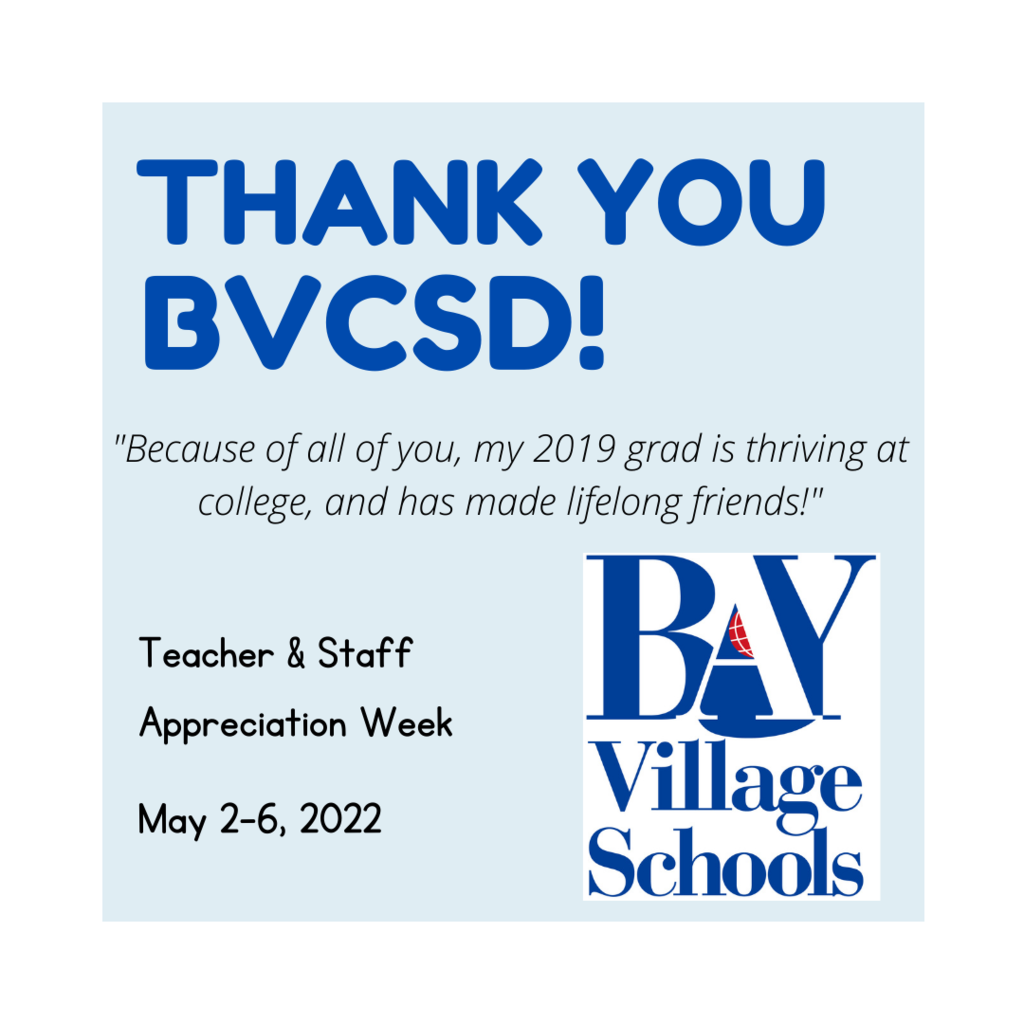 Today, Monday, May 2 is National School Bus Driver Appreciation Day! We applaud our amazing school bus drivers today and every day! Thank you for keeping our students safe

The Bay High School Orchestra Concert & Awards Reception has been rescheduled for Friday, May 13 at 7 p.m.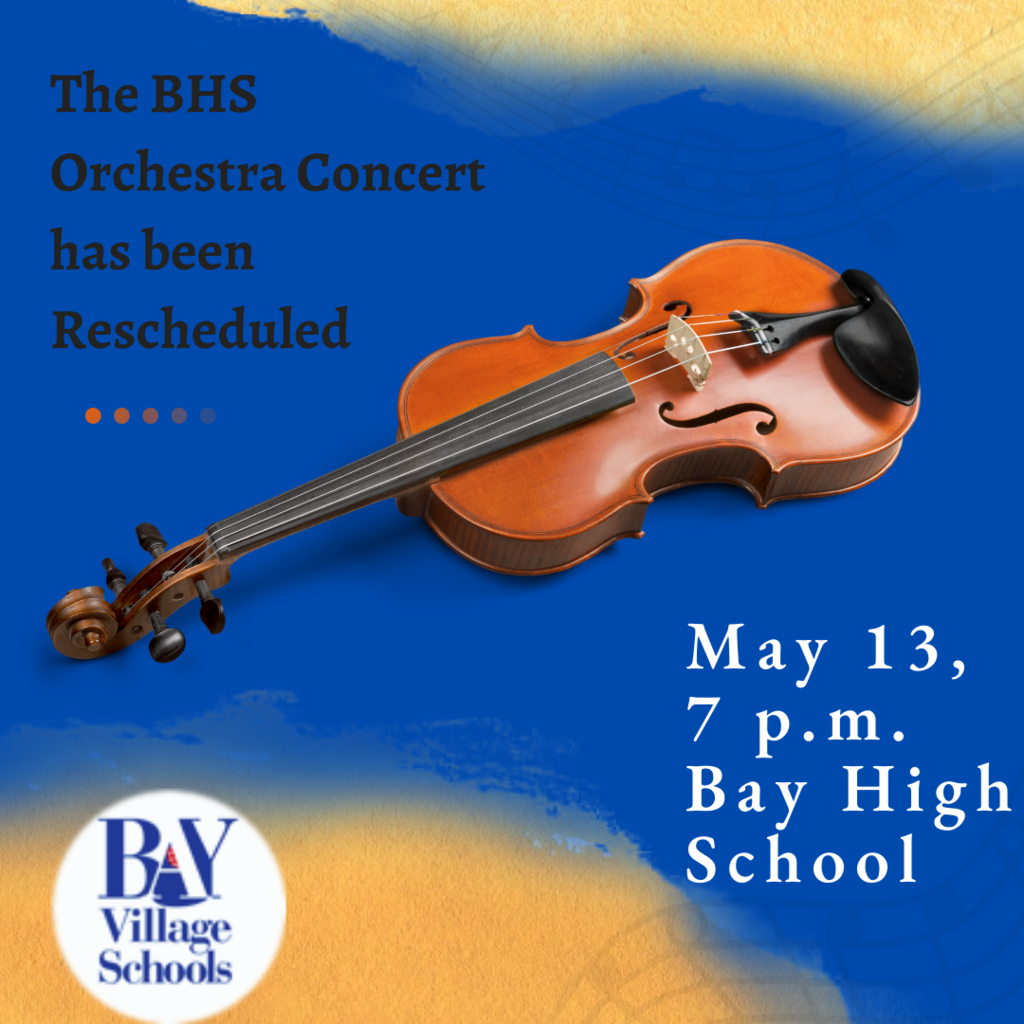 Not all heroes wear capes (although some of our staffers have been known to on occasion!). This week we honor and thank our amazing BVCSD teachers and staff for all they do every day for our students. Thank YOU!

BVCSD's nationally recognized Bike to School Challenge starts this morning! Fun factoids: 1. This is a 15-year Bay Village Schools tradition 2. This is the biggest Bike to School Challenge in the U.S.! Please drive carefully with extra cyclists on the road this month!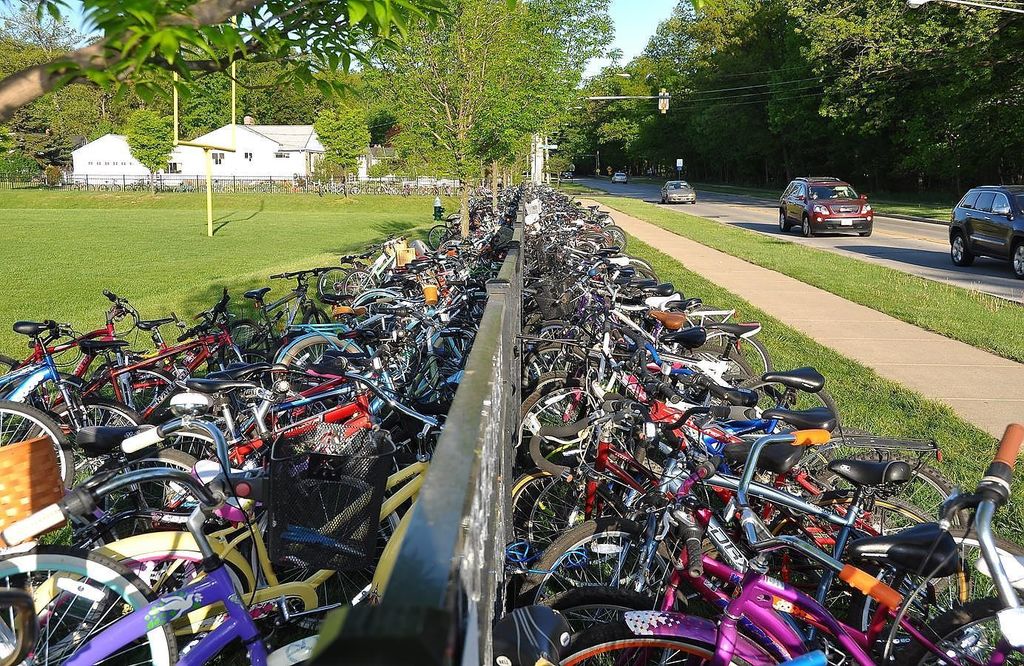 Happy National School Principals' Day to our wonderful building directors and principals! Thank you for all you do for our students!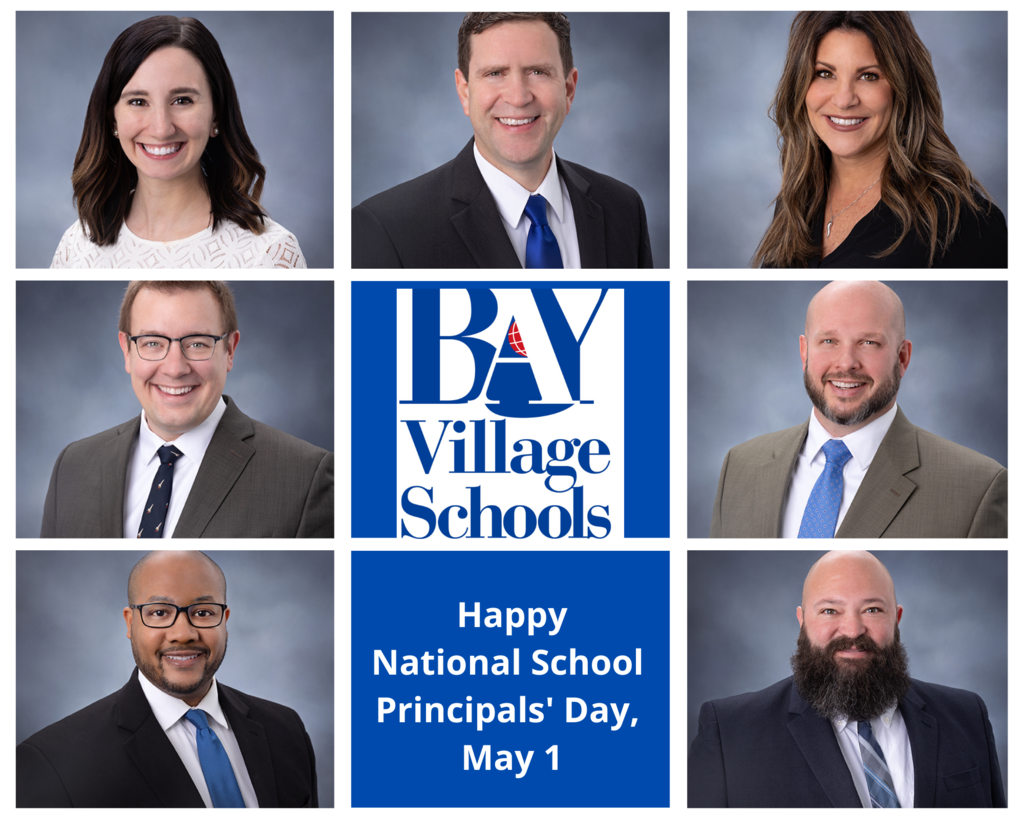 The BVCSD nationally recognized Bike to School Challenge starts Monday. Everyone is invited to participate and buy a T-shirt. Here's the link for more info:
https://baybike2022.orderpromos.com
(Please drive carefully with extra cyclists on the road!)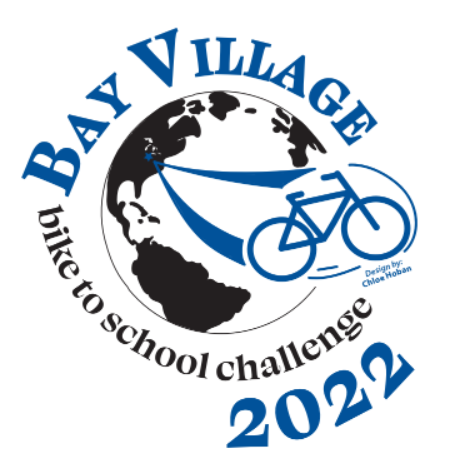 Who has the best Teachers & Staff around? BVCSD, of course! Share your favorite teacher and staff memories, and we'll run them all next week during National Teacher (and Staff) Appreciation Week!
photos@bayk12.org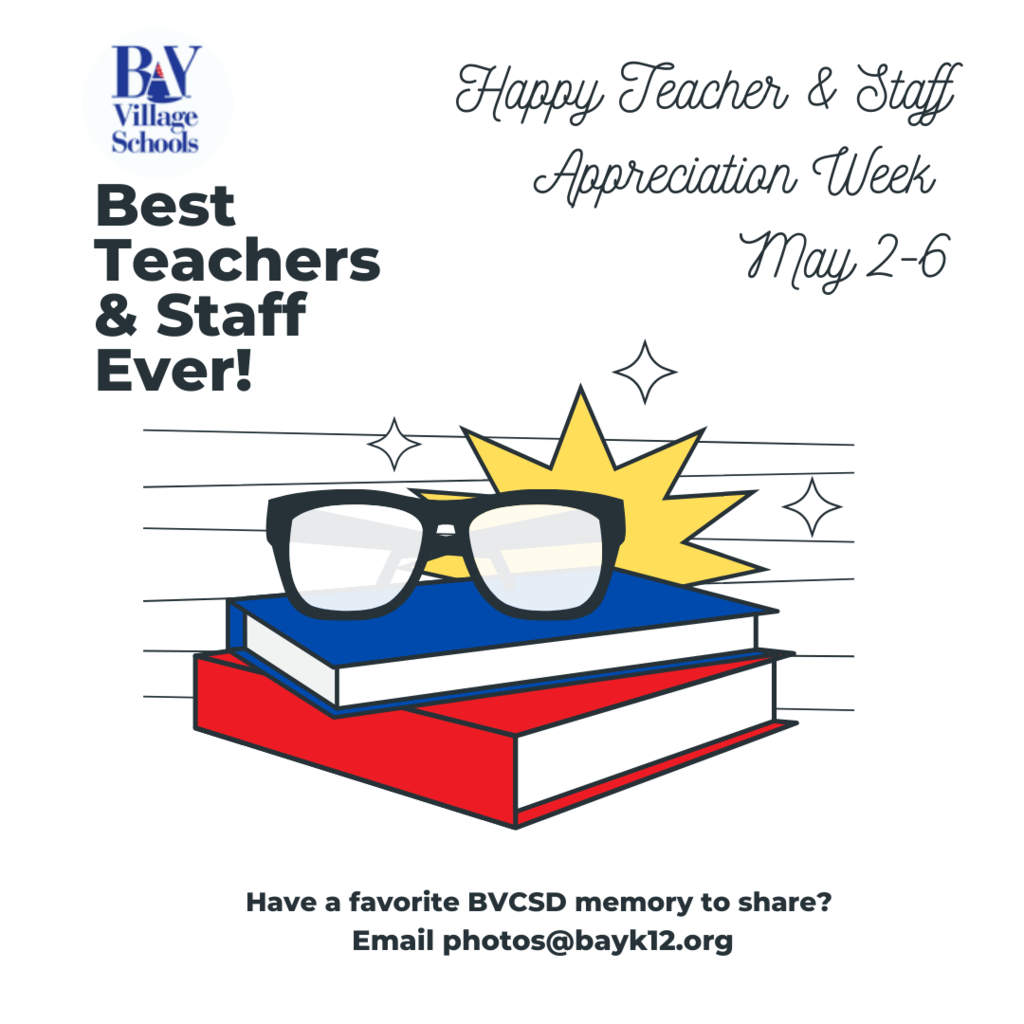 Walk for Water is this Sunday from 8am-8pm. See flyer for more info and to register. Help our students raise funds for drinking water wells in Africa.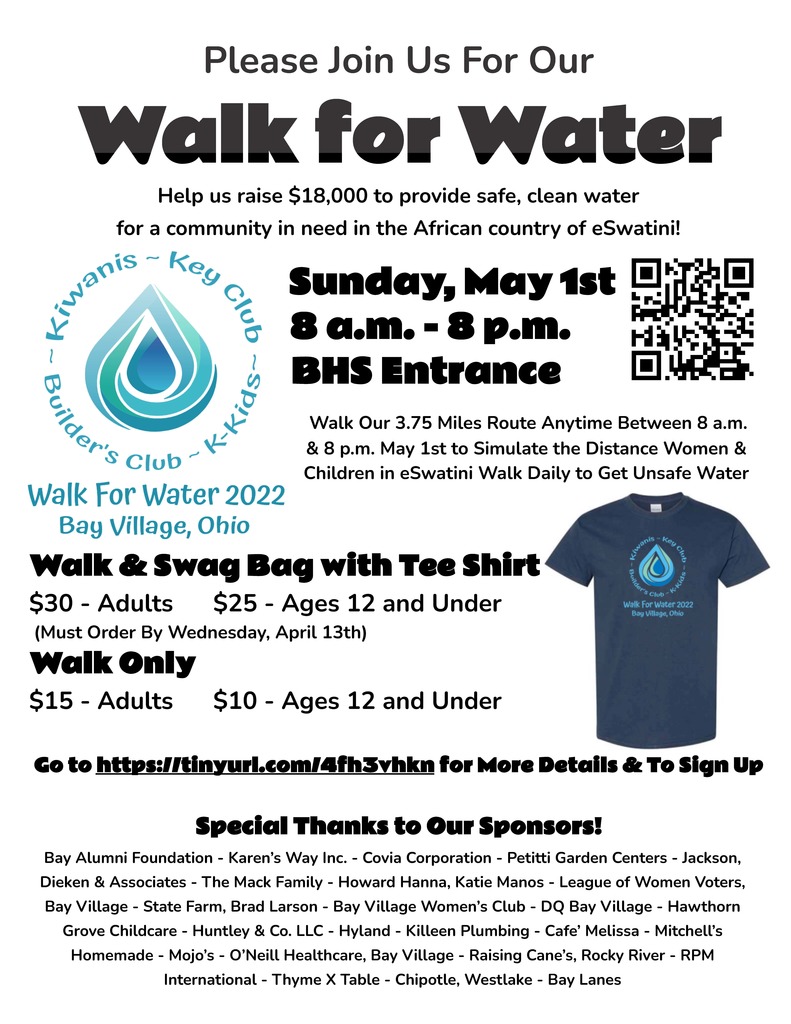 As we wrap up #MonthOfTheMilitaryChild, we thank Bay Middle School and everyone else who supported our families by wearing purple each Friday this month.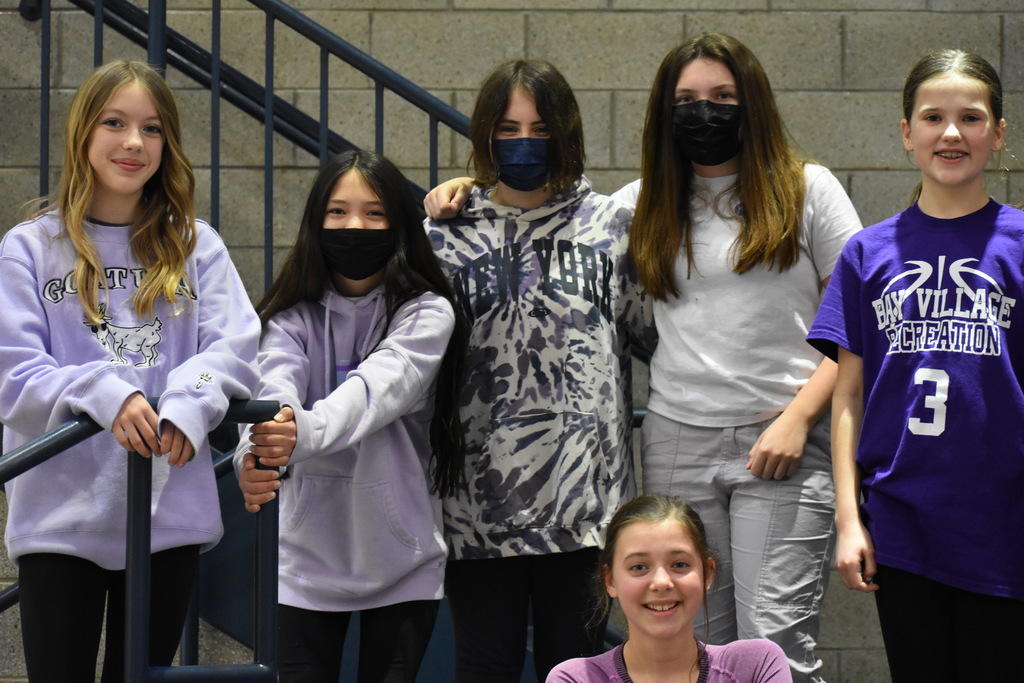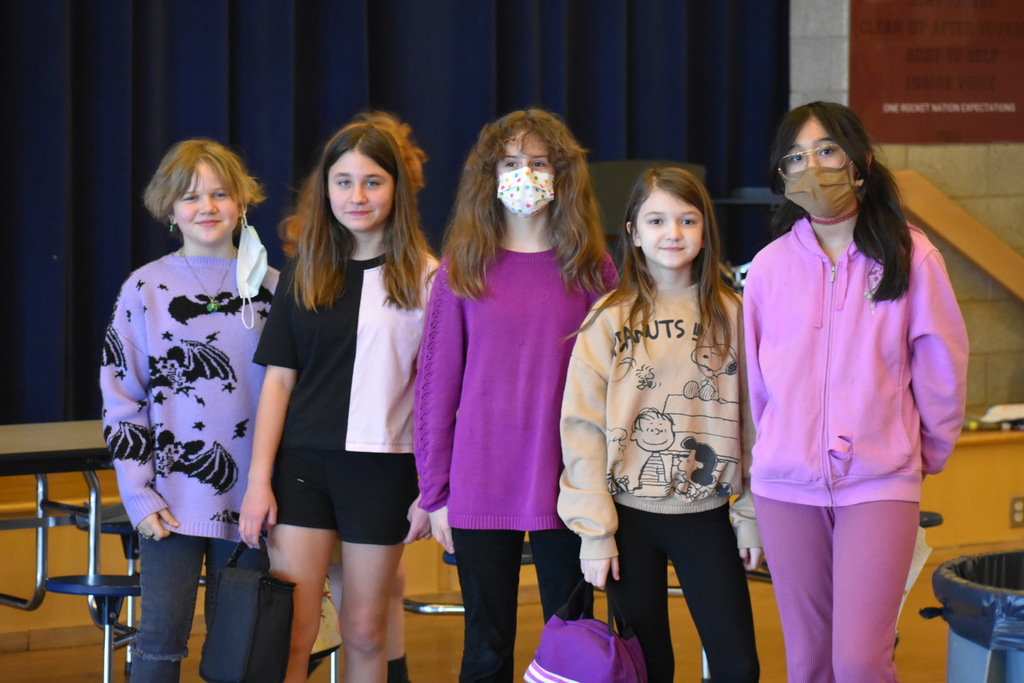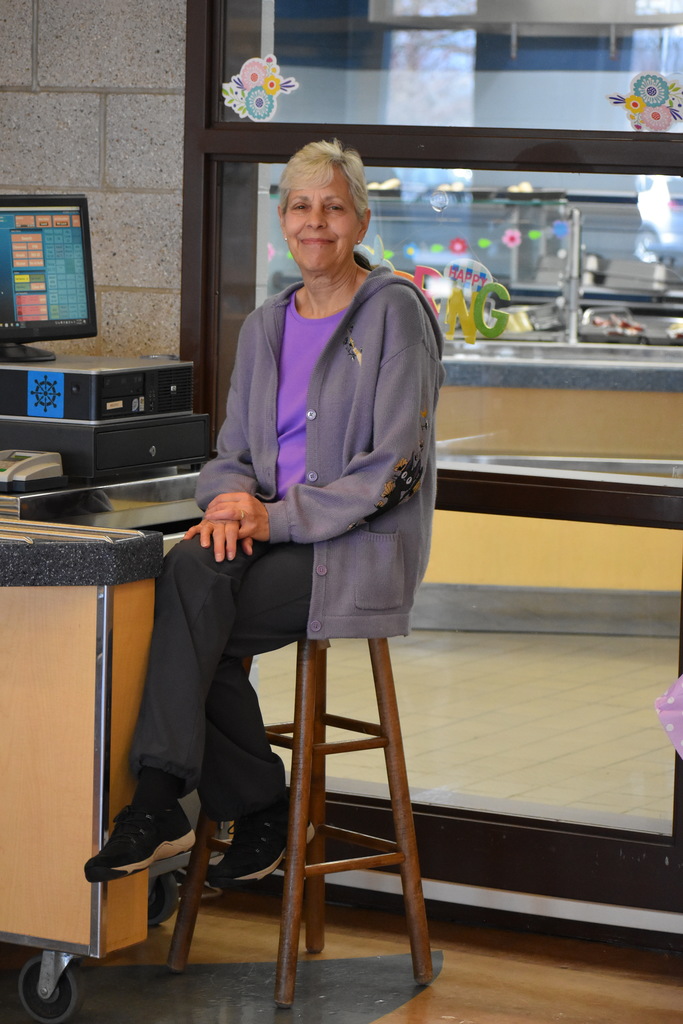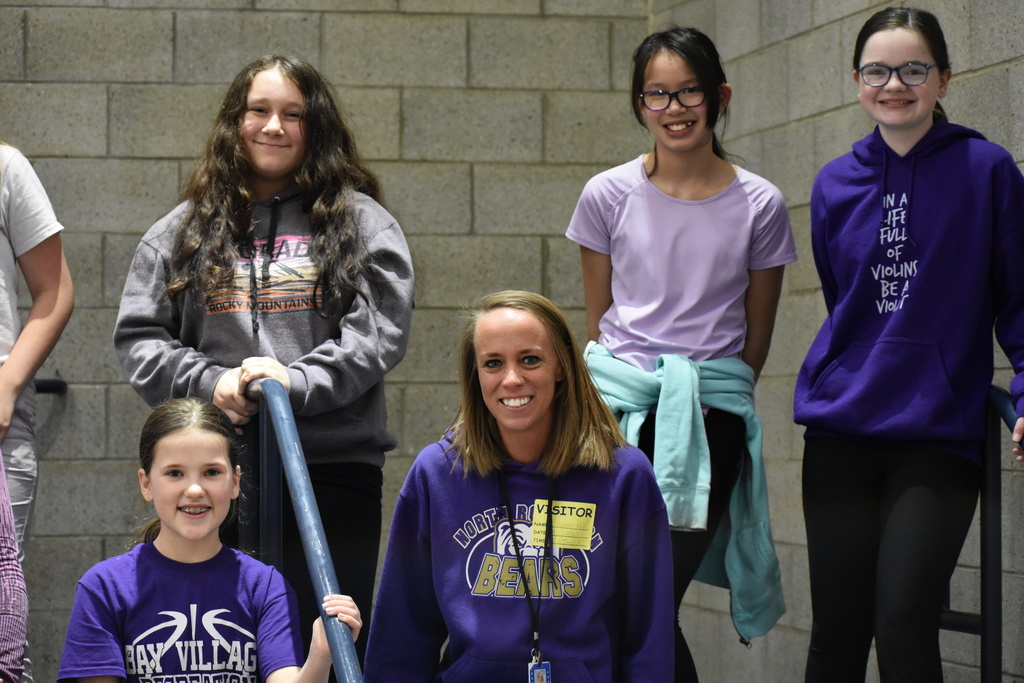 Don't forget, you're invited to the GRAND OPENING of the new Cuyahoga County Public Library Bay Village Branch this Saturday, April 30 from 2-5 p.m. Come enjoy all the festivities, including talented BHS musicians and singers!


Tonight's Bay High School Orchestra Concert has been cancelled and will be rescheduled. Stay tuned!