Inside Bay Village Schools February 2017
Mobile users, opt for
WEBSITE VIEW to see photos.
Our monthly news roundup ...
Bay High presents Rodgers and Hammerstein's

OKLAHOMA!

Thursday, Friday and Saturday, March 23-25, 7 p.m.

Bay High School Auditorium

Order tickets online at:

http://bit.ly/BHSOklahoma


Cast members pictured left-to-right: James McDermott (as Will Parker),
Sarah Brumagin (as Ado Annie Carnes), Salem Stacey (as Laurey Williams),
CJ Hyland (as Curly McLain), Carolyn Carter (as Aunt Eller), Drew Ware (as Ali Hakim), Mark Majercik (as Jud Fry), and Phil Lally (as Andrew Carnes).
More cast members at: http://bit.ly/BHSOKcast

---

Significant academic achievement . . .


Will Huntington is National Merit Finalist

Bay High senior Will Huntington has been named a National Merit Finalist. He earned the prestigious academic distinction with his score on the 2015 Preliminary SAT (PSAT). The nationwide pool of finalists represent less than 1 percent of the 1.6 million students from 22,000 U.S. high school who take the PSAT in their junior year.





Will plans to major in economics and has narrowed down his choice of schools to Vanderbilt, Northwestern, Harvard and Yale. The Rockets baseball player would like to coach baseball as a teacher, but he also has a strong interest in the nonprofit world. He has been his school's leader each year in organizing the St. Baldrick's fundraiser. "I've been involved with St. Baldrick's, shaving my head, since seventh-grade," he said, and noted that he will be leading the effort again this year at Bay High. He has held leadership positions in Bay High's Youth Philanthropy Fellowship, and Student Council.





He has volunteered with Bay High's PAL group assisting students with special needs, as a cook at Village Project, and as a tutor and mentor at Cleveland Boys and Girls clubs. He is a member of National Honor Society. He has also traveled to Kentucky with the Appalachian Service Project to work on repairing homes of low income people.
---

Bay High Model UN recognized at Conference

Bay High students competed at the Cleveland International Model United Nations conference Feb. 16-18 and were recognized three times--Noah Lowery, Honorable Mention; Anna Walker and Matthew Hyland, Best Delegate!
---

Speech and Debate Team excels

Bay High Speech and Debate Team students Dan Cartellone, Carolyn Carter and Mary Lang qualified for the State Tournament, AND they won the Dr. Strater and Brother Clark Award for most improved program, at the Cleveland District State Qualifying Tournament of the Ohio High School Speech League, held at Berea-Midpark High this past weekend. The students' advisor is parent Geoffrey Carter.
---

Trophies for Power of the Pen!

Pictured are (front row, left-to-right) - 7th Grade Writing Team (Second-Place trophy): Ava Anselmo, Milan Oppewall, Eve Mertic, Leah Oxsalida, Gus Priemer, Emily Frindt (runner), and Aidan Ptak; (back row, le

ft-to-right) - 8th Grade Writing Team (First-Place trophy): Anya Krumbine, Kayla Poling, Caraline Radcliffe, Isabel Hinojosa, Abigail Donahue, Alex Jensen (runner), Jossi Meaux (runner), Kendall Thomas, and Mrs. Goldberg (writing coach).

Two top team trophies and several individual awards made Bay Middle School writers stand out in field of 18 other middle schools at the recent District-Level Power of the Pen writing competition.

The Eighth-Grade team took First Place, and the Seventh-Grade team took Second Place. Read about ALL their achievements at:

http://

www.bayvillageschools.com/

CivicAlerts.aspx?AID=1965
---

Kindergarten Information Meeting, Registration, Screening 2017

Bay Village parents of children who will be five years of age on or before August 1, 2017 are asked to attend a Kindergarten Information Meeting at Normandy Elementary on Thursday, March 2 to begin the Kindergarten enrollment process for the fall of 2017.

Read details HERE.
---
From Bay Athletics . . .
Lady Rockets moving on!




Four Bay High Girls Soccer players signed with colleges! Pictured left-to-right: Kate Dannemiller (with parents Dave and Suzanne) will play at Denison University; Megan Garrity (with parents Lynn and Mathew, and sister Meredith) will play at Pace University; Alex Hoffman (with brother Evan, and parents Karen and Rodney) will play at the University of Hartford; and Maddie Holmes (with parents Julie and Timothy) will play at Kent State University.

Maxton Edgerly to Continue Football Career at Cornell University

Congratulations to Maxton Edgerly on signing his "National Letters of Intent" with Cornell University for football. This past fall, Maxton earned First-Team All-Great Lakes Conference, Great Lakes Conference Most Valuable Player,

First-Team All-Northeast Ohio Lake District, and First Team All-Ohio. Maxton also will represent Bay as one of the top scholar athletes at the National Football Foundation Banquet. Finally, Maxton will participate in the prestigious North-South game, which consists of the top football senior standouts from this past season.
---
SUPPORT SENIOR PARENTS COMMITTEE ON MARCH 21, 5-9 P.M.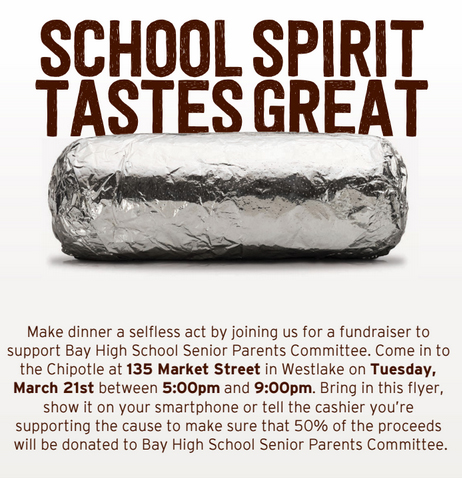 ---
Experts offer advice . . .


Bay High Mental Health Awareness Night on video
Attendees at Bay High's Mental Health Awareness Night had a chance to hear, learn, and ask questions about depression, anxiety and other challenges facing young people from a panel of experts on Wednesday, January 25. This video is the program in its entirety (1 hour, 21 minutes).
---
---
Bay Village Schools hearing on 2018-2019 school calendar Monday, March 27, 6:30 p.m.
The school board will hold a required hearing on a proposed calendar for the 2018-2019 academic year at its Board of Education meeting Monday, March 27, 6:30 p.m., at the
K. T. Allen Education Center, 377 Dover Center Road, Bay Village, OH 44140.
---
Remember to check our
CALENDARS
regularly for school events.
---
Follow us on social media
for frequent updates and announcements.
And browse all our archived Inside Bay Village Schools HERE.
| | | |
| --- | --- | --- |
| | @BayAthletics | February, 2017 |
| @BayMiddleSchool | | |